If you remember the pre-historic web before blogging, Facebook or even Google, then you have surely been to more than a few sites hosted at Geocities.

Now you have the chance to take a trip down memory lane and revisit the Internet from the 90′s, courtesy of the Geocities-izer by Wonder-Tonic. For example, you can remove all the Web 2.0 nonsense from this blog of mine by viewing it through Geocities-izer instead: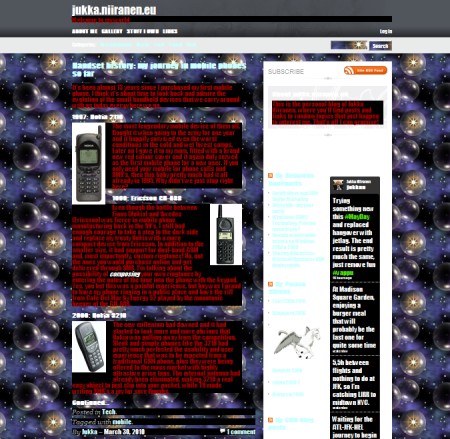 Ah, the good old times. More great examples available here.